Who Our?
Hastrailer Antalya O.S.B.' It is an enterprise that has a Trailer and Superstructure Vehicles Production facility, 22.000 m2 of which is closed and 44,000 m2 of which is open.
Hastrailer combines its wide product range in two category groups; In the trailer group; Refrigerated Trailer, Platform, Tipper, Container Carrier, Awning Trailer, Milk Transport Trailer In the superstructure group; According to the size of your pickup truck, within the scope of the project, our Refrigerated Box and Frigo Set varieties, Refrigerated Trailer and Ice Cream Box
Products
What We Do?
Our
Production
Policy
Quality, on-time delivery and zero defect policy
Hastrailer has accelerated the production of all kinds of products in 7 local regions, 81 provinces, in growing and growing countries in Europe, Asia, Africa and the Middle East. With the entire international service network, which can be carried out in a healthy way within the scope of service and warranty, the customer has succeeded in providing it everywhere and under any condition.
Our
Working
Principle
As the Hasstrailer team, our job is the flow of routines. We are successful in completing solid design, trust, responsibility and implementation, production stages and proportions, creating and managing with zero error.
How
We
Work?
After the order and work order is created, we show sensitivity in 4 steps so that our processes can proceed in a disciplined manner.
Engineering > Planning > Production > Quality Control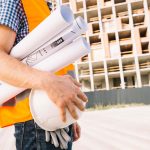 01
Engineering
Thanks to our expert engineering and design team, we offer fast and result-oriented solutions to your Dynamic and Standard product preferences
02
Plains
We carry out the production supply processes successfully thanks to our purchasing, warehouse and planning teams who understand material and production planning from expert quality.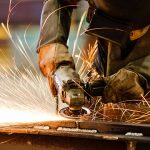 03
Production
Thanks to our experienced expert blue-collar team, which is the backbone of our business, we make durable products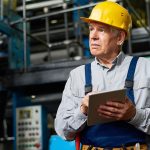 04
Quality & Control
Thanks to our expert quality engineering, we prepare the precise controls of our products for delivery processes
Our Progress Chronology
We Have 12+ Years of Industry Experience
The small steps we took in 2009 have now reached a large production volume at the end of 12 years.
2021 Year
We with
Numerical Data
in a Year
Contact Us
Please contact us for your questions and fill out the form below. You will be responded to
Do you have
any question?
Phone
+90 (242) 290 3300
Email
info@hastrailer.com
Location
O. S. B. 3. Part 31. Street Number:20 Döşemealtı / Antalya